NFIS LANGUAGE VISION
To offer meaningful learning experiences to help our students develop their self-esteem and take responsible actions to build a better world.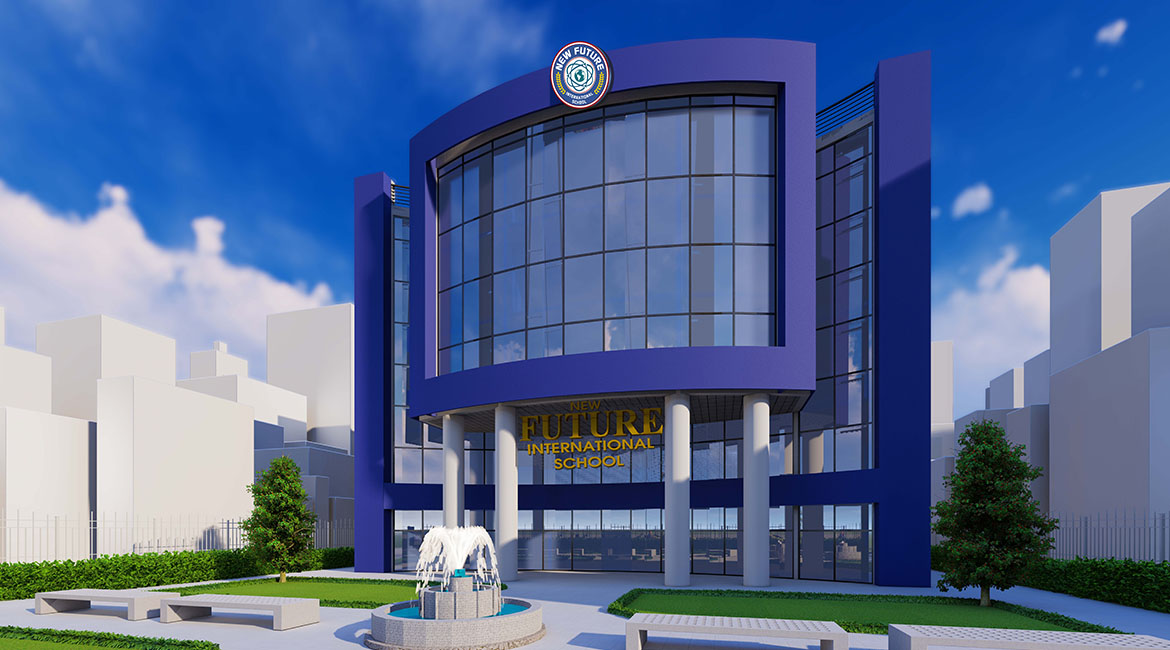 NFIS LANGUAGE MISSION
New Future International School provides rigorous and holistic curriculums which are focused on global contexts to shine a light on what humans have in common to promote international mindedness, empathy and critical thinking.
At New Future International School, we equip our learners with lifelong learning skills through stimulating curricular and extracurricular programs to encourage them to positively contribute in serving their communities
At New Future International School, we believe that together we can make our school a place where everybody can learn by placing the learning at the heart of our environment.
At Future International School, we believe that language learning develops communication skills and bridges the gap between the different cultures. While we assure multilingualism through immersion, direct instruction and meaningful context, supporting our community's mother tongue remains our essential pivot. Therefore, we encourage our community to develop and sustain their mother tongue languages. Our language policy was designed to provide guidance to teachers, students and parents on language learning at New Future International School.
SUPPORTING THE MOTHER TONGUE
Arabic teaching follows the Egyptian Ministry of Education's instructions in terms of content, resources, and skills.
Scope and sequence is also provided in Arabic by the Ministry of Education. Proficiency in Arabic is defined not only by the four skills, reading, writing, listening, and speaking, but also by sociolinguistic competence. Ministry exams are given twice a year.
At FIS, we ensure that,
✓ the vertical and horizontal progression of language learning in content and flow and in general subject descriptions.
✓ all teachers opt for German / Arabic or English in their class and pay particular attention to the quality of the languages adopted.
✓ Setting up extracurricular activities, competitions aimed at improving the language, public speaking, reading rally, school radio, crowning, dictation competition, round tables presentations, exhibitions, thematic weeks, language days, theater festival and poetry....
All these activities also aim to develop national and international culture.
✓ The resources made available to learners must be representative of all the languages taught,
SUPPORTING OTHER MOTHER TONGUE
Mother tongue development opportunities are offered for foreign students. Through the school reviews the language needs of the students and supports them with the assistance needed to practice their mother tongue language freely. When numbers are sufficient for a specific mother tongue language, the school will seek to employ a mother tongue with the help of the school's community.
LANGUAGES IN THE PYP
At New Future International School, all teachers at the school are teachers of language and are responsible for the language development of all students, as we believe that effective communication skills are the gateway to international-mindedness, lifelong learning, and the ability to communicate with the wider world.
Students at Future International School are invited to engage in literacy activities reading, writing, listening, speaking, viewing, presenting) in all content areas through a combination of inquiry and open-ended tasks. At New Future International School, our learners are invited to express themselves, share their thoughts, participate in debatable conversations, and reflect on their learning.
In the early years, teachers adopt a play-based approach that encourages interactions daily. Learners explore letters, sounds, words, and how they function together to create meaning.
In the Primary Years Programme, our learners can understand cultural diversity through exposure to a variety of learning situations that promote international mindedness. In addition to English and Arabic languages, learners study German as a second language starting from PYP2. English is the only language used in class. Students are encouraged to read books that meet grade-level expectations and to understand, summarize and participate in a discussion about the stories read. English: Language of instruction (Language A) Written in English, the school has developed scope and sequence instructions and guidance for teaching language. The scope and sequence and instructions clarify the learning objectives per year by grade level. The school also refers to the scope and sequence for language for PYP as published by the IBO. 3) German: Language B Students (PYP 2 till PYP 8) receive language instruction in German , twice per week for 30 minutes each session in early years and twice per week for 45 minutes each session from PYP 4 till PYP 8. Teachers provide instruction to support oral and written language. German scope and sequence and instructions clarify the learning objectives per year grade level. The school also refers to the scope and sequence for language for PYP published by the IBO. 4) Handwriting Students are encouraged to experiment with their written expression as they develop. All forms will be accepted as long as they are legible.
LANGUAGE ASSESSMENT IN THE PYP
Language learning in the early and upper elementary years is assessed through a variety of methods (Class participation, oral assessments, written and visual work and self-assessment of project work)
✓ The learning and assessment of our language program is based on oral (listening and speaking), written (reading and writing), and visual communication (viewing and presenting) strands.
✓ Throughout all instructions, the teacher will establish a language skill level to create an appropriate language learning plan for the students.
✓ A range of appropriate assessment methods, such as portfolios, conferencing, writing sample analysis, writing journal, self and peer assessment are used.
✓ A range of assessment strategies and tools are used based on our assessment policy.
✓ Process (note taking, drafting, editing etc.), as well as product, are assessed.
✓ There is continuity from class to class in the use of editing marks and tools, the use of the six traits program, and teaching skills.
✓ All teachers consider language development in their planning and assessing and support language acquisition in their teaching.